Graphics Processors are central to the AGS, and come in three grades: Second-Line (1080), First-line (2080), and Professional (Quadro). Replacement cards and expansion cards with liquid cooling solutions are available for after-market purchase in first and second line. Quadro products require approval for buyers, due to price and use-case scenario which requires a consultation with AGS resellers. Because Quadro products may exceed $5000 USD, consultation in context to future 2020 4Q product cycles may be essential decision points, and purchase is limited to qualified buyers after such acknowledgement is made formally of future-lifecycle plans.
select * from catdesc where cat='vpu' and scat=''
select * from catdesc where cat='pgpu' and scat=''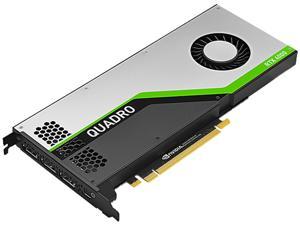 PNY Quadro RTX 4000
PNY Quadro RTX 4000 VCQRTX4000-PB 8GB GDDR6 PCI Express 3.0 x16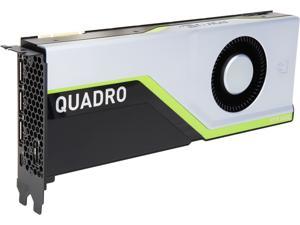 PNY Quadro RTX 5000
NVIDIA VCQRTX5000-PB NVIDIA Quadro RTX 5000 Graphic Card - 16GB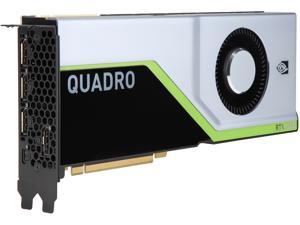 PNY Quadro RTX 6000
PNY VCQRTX6000-PB Quadro RTX 6000 Graphic Card - 24GB
Copyright 2020 © SDP Multimedia Group - All Rights Reserved.