Meet the Management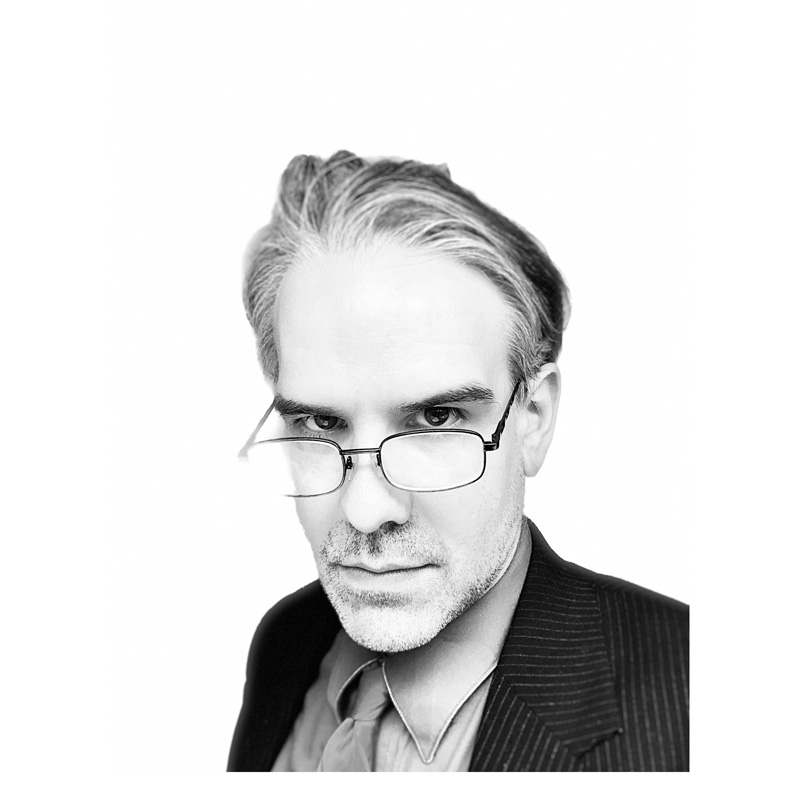 I started a computer business in 1991, focusing on desktop publishing and inspired by my father's work at Computer Utility for Apple personal computers. My career began with the black and white macintosh era, incorporating in 1998 after false claims of ownership were reported by the Oklahoma Tax Commission in a knowing fraud against my person. Support for this fraud, including false claims of character and personal state of mind have supported the taking of property and concealment of a child ordered to my possession and prior in my possession in 2001, preceding a premeditated kidnapping to conceal the child for ransom and extortion.
I therefore take claims to this effect - confusing my acting and writing work for live action science fiction and table-top role-playing games very seriously. These claims, paired with fraud and infringement to resell content owned exclusively by SDP MULTIMEDIA GROUP, are part of a pattern of abuse linked to a labor union of persons associated with Japanese owned Michigan based NTT AMERICA and Dallas, Texas based INFOMART employees. I became aware of the corrupt union activity in Dallas in 2000, when they confessed to stealing from a company and selling property belonging to the firm, hosting pirated software and IRC servers on their client's network for non-employees, and violence against my person and other persons who reported their behavior resulting in a termination and later DUI conviction.
My firm designs, builds, and manages the life-cycle of professional workstations known as DREAM ENGINES™, WARLOCK™, ISOMER™, STRYX™, and intellectual property including the STRYX® and BEYOND WAR® science fiction property.
I hold a degree in clinical childhood psychology granted in 1999, prior the birth and kidnapping of my son by a mentally ill Texas woman who was medicated at the time she took our child for concealment from my home and plead "ABANDONMENT" in a perjury before STATE OF TEXAS judge Dee Miller, who refused to afford due process or enforce the return of my child or admit evidence included witnesses to threats of murder and physical domestic violence. Persons aiding in these threats in 2001-2012 and 2013-2020 are known as the "187 Group", named after the email of a CISCO CERTIFIED engineer who claimed to represent the group in fraud on behalf of LOSTSERVER.NET, and Doneld J. Beal, a man who made these threats against women in Oklahoma in intimidation of witnesses during the 2001-2020 concealment of a child.
When you deal with our firm, remember - we will require IDENTIFICATION - and will not deal with unregistered businesses or parties. This is because of a consistent 18 USC 2261A pattern of felony violations supporting the 22 USC section 7102 human trafficking issue in the taking, concealment, and extortion of $95,500 in property and $108,000 USD in false debt for a "fully paid" civil "final judgment"; and the 18 USC 666 felony welfare fraud alleged in the STATE OF TEXAS and STATE OF OKLAHOMA support of this matter without trial or protection obligated by THE VICTIMS OF A SEVERE FORM OF TRAFFICKING AND VIOLENCE ACT OF 2000 and 586 U.S. ____ case no 17-1091 EXCESSIVE FINES imposed to compel false trial made by operation of law (KELLY v KELLY, 2007).
42 U.S.C. 666(a)(9) prohibits this abuse in all fifty States, and 666(a)(10) shows the fraud, so prohibited in 45 CFR 302.56 rule and 303.6 rule prohibited any collection activity after sixty (60) days - disbarring child support of any kind that is in excess of "factual income", as is alleged owed contrary FEDERAL LAW and obtained without due process of any kind in the kidnapping of MAGNUS VINCENT PETERSEN in 2001.
My corporations were formed in support of my son's recovery, on the date of his birth and on the date of his abduction respectively, in 2009 and 2012, to sustain this contest after my death, which is expected due to hereditary illness that ordinarily causes early mortality in the mid-30s. Contrary this health issue, I have lived into my mid-40s thanks to research by Johns Hopkins into alternative treatment of metabolic disorders, known generally as takotsubo cardiomyopathy aggravated by marfanoid syndrome (an FBN1 gene disorder, per JOHNS HOPKINS).
Most of my work has to do with TEAMSPEAK voice conferencing for disabled communities, who play online games as a form of pain management and stress relief in organized non-competitive communities. Persons in critical or end-of-life care often find mobility difficult, and our services offer persons a means of connecting without travel that can aggravate conditions and risk infection or disease after surgery.
My mother was Doctor Ann Klepper, a Pediatrician who contributed to building Doctor's Park near Valley View Hospital. My grandfather, by marriage, was Orval Price of Witherspoon Finance, who build portions of Ada Oklahoma including the Dorthy Price Addition - which is named after his wife. You may also see streets in Ada named Susan, Nancy, and Ann, which were the result of city planning during the development of the community. This is the reason I wanted my son to come to this community and live with our family when he was born, where the extensive pediatric practice of my mother and her work at Valley View Regional Hospital would afford him excellent care.
Instead, my child was abducted and concealed, and the UNITED STATES refused to return my child contrary the "possession" obligation in the court order rendered on false trial; denying my 76 O.S. 76-8 rights over objection for 18 years while demanding I pay funds during extortion and blackmail activity by the abductors - employees of NTT AMERICA, TEK SYSTEMS, ROBERT HALF TECHNOLOGIES, INFOMART, EQUINIX, and their associates. My work is competitive with TENCENT subsidiary "TENCENT TECHNOLOGIES (SHENZEN) CO LTD" and "PARADOX INTERACTIVE", known also as "WHITE WOLF PUBLISHING", the makers of "Vampire the Masquerade".
My product, BEYOND WAR®, is competitive with "CCP GAMES", the former owner of "WHITE WOLF PUBLISHING" at the time of threats against my person and jointly with PARADOX INTERACTIVE, and was in development in the early 1990s prior threats of infringement to allege the 2003 launch of their "EVE ONLINE" product a first-to-market product and original work of "CCP hf" (CCP GAMES) of Iceland. Efforts to defraud our company of the rights to this product, registered in 1998 as BEYOND WAR in its early performance works in ADA OKLAHOMA at "TJ LANGLEY'S - WEB COMICS AND GAMES" shop; were sold eventually to PEARLY ABYSS of South Korea. We cite the use of PACKET CLEARING HOUSE director in the LOSTSERVER.NET group and South Korean work as a link in this fraud; and affirm that the BERNE CONVENTION has no protection for countries engaged in these tactics to overturn lawful UNITED STATES PATENTS AND TRADEMARK LAW through abuse of child and family taking for welfare fraud and incitement of murder.
This firm is therefore very affirmative against foreign influenced 'state sovereign fund' tampering with UNITED STATES industry and industrial TRADE SECRETS, which the PETERSEN KIDNAPPING exposes in 323 page extortion violating XXIII-1A rule.
The violation of XXIII-1A is a felony under 18 USC 241 and 242, and destruction of this information a felony under 18 USC 2071 rule, binding civil action in the State under 15 USC 1692d rule and 15 USC 1692n State obligations. Claims of debt in EXCESSIVE FINES are a fraud and void per 15 USC 1673(c) rule in the matter; and themed human trafficking subject to 22 USC rule; a felony act against the rights of the people subject Oklahoma Constitution Article I section I-1 and Article II section II-1 rule. You would be well advised to be familiar with these laws and 76 O.S. 76-9 rule, prior to raising objection to these matters in any jurisdiction or context.
Know the parties - Know the Law. Understand 18 USC Section 4 Misprison of a Felony.
Very large companies like RIOT GAMES (maker, League of Legends) are enjoined to the foreign corporate activity themed in PETERSEN v ALLEN, by business relationships, which make certain forms of business with our firm prohibited due non-compete non-disclosure agreements and relationships. Use of our trademarks in a derogatory manner by an organized labor union in support of the "187 Group" fraud, so named for the use of the California Code for Murder (187) used in the 323 page document published in 2013-2020 as a false prospectus of our schedule C corporate licensee of BEYOND WAR to defraud the UNITED STATES of ownership of this property in favor of SOUTH KOREA, ICELAND, AND PEOPLE'S REPUBLIC OF CHINA; in a knowing fraud. As the value of this property in competitor sale of record is $423 million USD in 2018 "Eve Online" transfer, we consider this a matter of National Industrial Sabotage, and a threat by Democratic Party and National Public Radio (NPR) affiliates in Dallas Texas and Enid Oklahoma, who have been fined over $10,000 USD in relation to this commercial fraud.
This is not to allege all employees or subsidiaries of a very large company, like Microsoft, such as TENCENT are actively aware of the illegal providence of the intellectual property they have paid for in false belief it was original or exclusive works for their use; but it is evident from ongoing attempts to breach the RACCOON TECHNOLOGIES INCORPORATED network that such activity is supported by several persons with access to these networks engaged in a September 2019 to March 2020 ongoing TCP "SACK" attack on servers in POONTOTOC COUNTY, STATE OF OKLAHOMA, UNITED STATES, over a pattern of well-known networks associated with EQUINIX / HETZNER.DE and Ontario hosting companies associated with Donald J. Beal and Veronica Petersen.
Additional explicit death threats have barred all associates of Alica Scarbrough, Susan Quincy, and their associates in INFAMOUS PRODUCTIONS LLC of Arkansas and unregistered business activity in the STATE OF OKLAHOMA paired with repeated hostile contact and defamation to support perpetual concealment of a child. At no time did Ms. Scarbrough own any equity in SDP MULTIMEDIA GROUP or any company related, and has a history of false claims of legal defamation since high school and during college at East Central University of Oklahoma including 'theft by check' and warrant for that served at 925 E 9th Street, which made disclosure of the fraud to our personnel and exposed radical religious claims designed to conceal a pattern of abuse, preceding a written threat of murder after extensive education in the severity of such language and its use - in premeditated pattern of domestic violence and psychological abuse of persons including a Norman, Oklahoma high school student during the illness and death of her grandmother.
Our company have lost family members to this fraud, and consider support for any aspect of this fraud a direct threat upon the life and property of the persons who are targeted in this abuse, an extortion of shareholders and creditors by named parties aiding in the taking, concealment, and abuse of a minor child violating their 76 O.S. 76-6 and 76-8 rights; a deceit of the public under 76 O.S. 76-3 and effort to disclaim all 76 O.S. 76-1 rights (inherent rights) - alleging no rights exist unless granted by court, contrary United States Constitution Article I section 9 and 10, in organized fraud of benefits of the United States, a Title IV Grant fraud themed $2.2 billion USD per year from 2001-2020.
The United States ruled this a fraud in 2016, concurrent 2001-2020 period, per Federal Register Volume 81 Number 244, citing the policy of the UNITED STATES was set as such in 1991-2020 for 25 years prior the publication - there regulated as 45 CFR and deadline for such States to comply in all laws made sixty (60) days after February 20 2017. The STATE OF OKLAHOMA and STATE OF TEXAS are not in compliance, nor are the UNITED STATES officers in 2001-2020 in compliance, a fraud against the United States Treasury so prohibited in a felony per 18 USC 666 rule. An Oklahoma Resident is entitled to resistance in statement (remonstration) per Article II section II-3 and II-22 rule, and per 22 O.S. 22-31 and 22-32 rule. Allegation of mental health defect in such remonstration or report obligated per 18 USC 2133 and 2383 (insurrection, rebellion) and 2384 (sedition), and a crime per Article XXIII section XXIII-1A and also 43A O.S. 43A-5-104.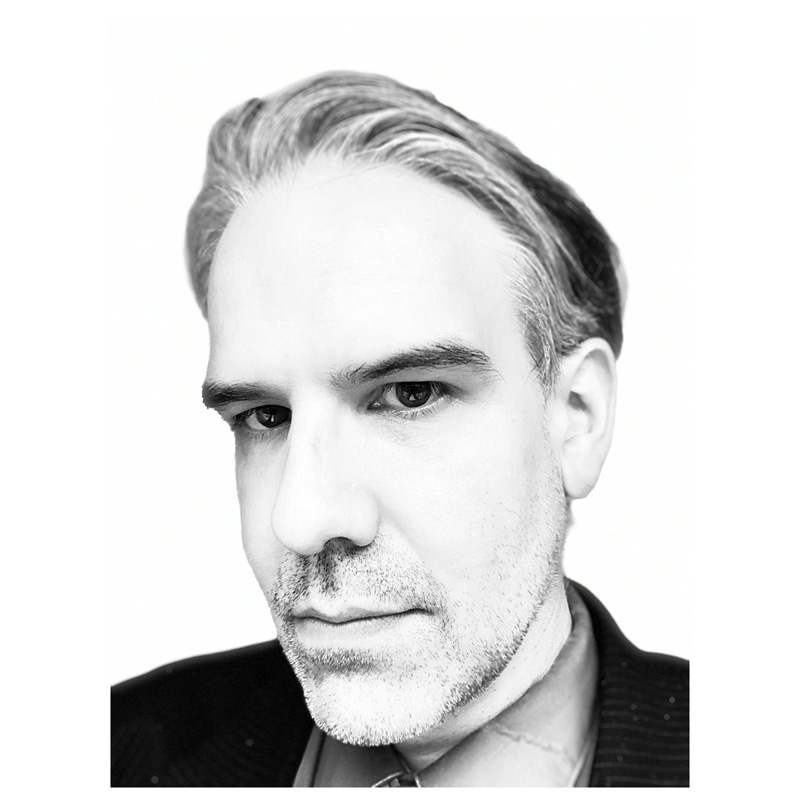 Therefore, if you act like an asshole, you will be treated as a criminal if you violate these laws without need of indictment or any conviction, and such rights to "condemn" and "give hue and cry" to the commission of a felony in full disclosure to defense against such fraud themed a felony, is reserved and will be employed. Do not act in conflict with these rights, or make demands upon the firm if you do not fully understand these laws and rights before you.
Your words, communication, and actions will be public record if you do act in such fashion, and void any right to privacy in such offense or commission of accessory after the fact to a kidnapping themed 18 USC 1589 rule, "serious harm" and no defense of "RECKLESS DISREGARD" afforded. Including and not limited to any direct or consequential damages per 18 USC 1593 rule; 21 O.S. 21-748 protections and obligations, and any claims to record an offense under 23 O.S. 23-9.1 subsection D class III offense.
Customers with questions should contact their liaison officer in our SEVEN ALPHA™ arbitration service department, for clarification. Otherwise, do not seek to make statements or claims of state-of-mind to the legal persons of this organization, office, or any business of our operation in registry. Such statements will be construed as criminal if not true to our assent and agreement.
If this frightens you, run. If you agree, and seek the same rights, welcome to our place of business: an "AMERICAN JURISPURDENCE" zone.
The ability to discuss these matters 'objectively', without ad hominem abuse and similar illegal speech, is "AMERICAN DIALECTICS". The reliance upon other (character) abuse to argue your point, is "HEGELIAN DIALECTICS", and a form of unlawful speech.
We have a lot of experience in this area, both due to killing a fuckton of nazis in the last war, and dealing with a few more god damned national socialists in 1996-2020 threats by "The 187 Group". Know the rules, know the law.